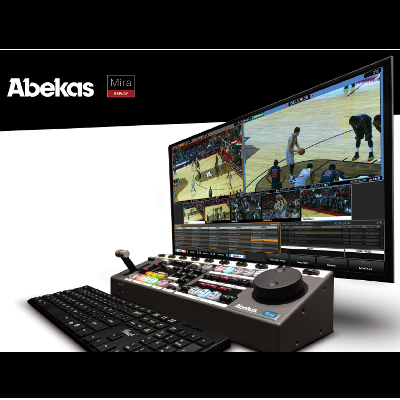 Live instant replay achieved with a cost-effective, easy-to-operate, extremely flexible, and very powerful multi-channel replay system which includes compelling features and a unique ergonomically-designed control surface and purpose-built application.
Do More Now
– Provides the most cost-effective and most comprehensive replay system in the industry, with extensive built-in functionality.
– Adapts to a wide variety of live production workflows thanks to a symmetrical, multi-channel server architecture.
– Reduces costs and substantially streamlines workflows with integrated Media File Import and Export tools.
– Provides a unique and comprehensive Dual-User capability at a very attractive price-point.
– Splits or shares server resources—so two operators can either work independently on two separate replay events, or work in collaboration on the same replay event.
– Efficiently divides live production tasks such as clip management and live instant replay between two operators.