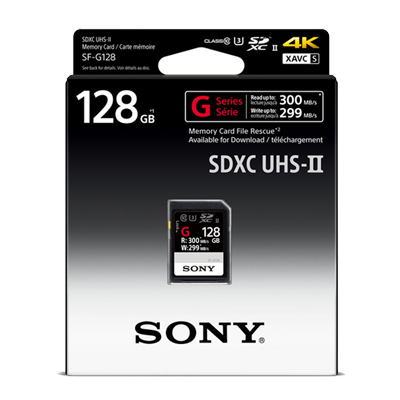 With their ultra-fast write speeds and high reliability, Sony's SD UHS-II memory cards
allow for high-speed continuous shooting and seamless 4K video recording. Supports UHS-II interface for maximum performance.
The SF-G series boasts an ultra-fast write speed up to 299 MB/s-fast enough to support continuous shooting of high-resolution images with high-performance DSLRs supporting the UHS-II interface.
Sony's high speed memory cards provide fast buffer clearing time between burst shooting and efficient workflow when transferring content to computer. Transfer high res photos and 4K video quickly with the MRW-S1 reader writer.
You can purchase this memory card from the Mediatech Company.