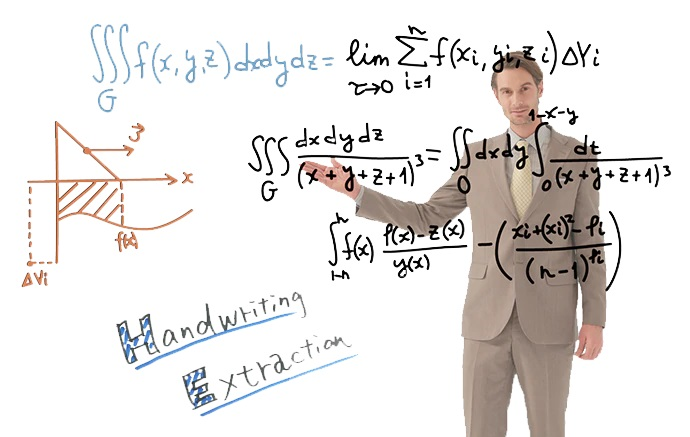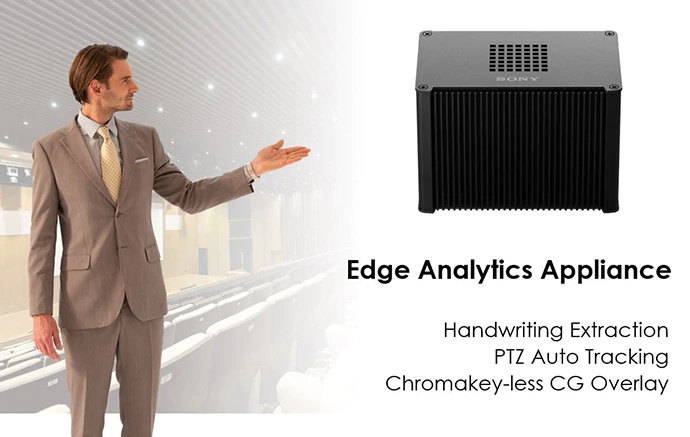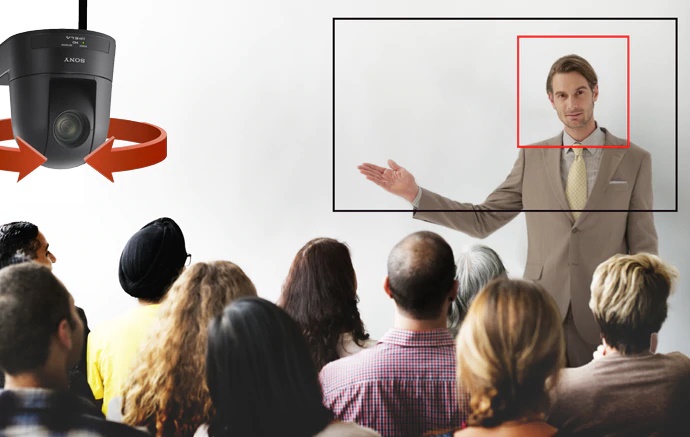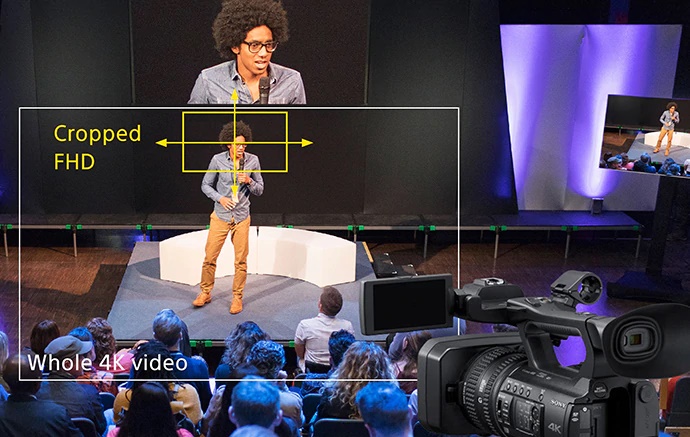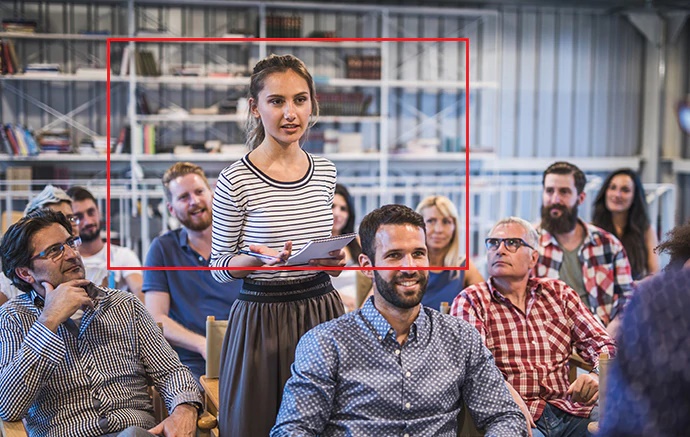 Edge Analytics Appliance creates impactful video presentation content which previously would have required significant time, expense and human resource to produce. With Artificial Intelligence-led technology, the REA-C1000 vastly improves the quality of communication by empowering the presenter to deliver content and to engage their audience like never before.
After a free 60-day trial period, each feature can be activated permanently through separate licences, providing users with the freedom to customize features based on their individual needs and budget.
Handwriting extraction technology
No matter where the speaker is standing, the handwriting extraction feature ensures that any words and diagrams written on a board or screen remain in full view to the audience – via AR (augmented reality).
Create great content without specialist resource
The Chromakey-less CG Overlay feature enables the presenter to deliver impactful supporting content, in real-time without a dedicated studio or specialised content creators. Users can autonomously create specific animated imagery, still pictures and supporting graphics, which provide an easy backdrop to their presentation.
Stay in the frame with PTZ auto-tracking
The REA-C1000 can accurately and smoothly track a presenter, to ensure they stay in focus and within the frame throughout their presentation. This feature offers users a cost-effective tracking solution in an education, corporate or conference setting, without having to invest in a camera operator.
Focus Area Cropping – in Full HD
With Focus Area Cropping, an image from one camera can be simultaneously shown as two different output images. The user can choose to select a cropped image from the main still 4K image. What's more, the cropped area is selectable to be static or dynamic to follow the speaker's movement
Involve your audience
REA-C1000 technology can detect and react to the gestures of audience members participating in your presentation. For example, when an audience member stands up, the REA-C1000 can trigger the camera to electronically auto-zoom in to that person, which is particularly useful in education environments to measure students' reaction and in corporate presentation settings such as during a Q&A session.